<Home Page Field: No home page> |


More CandleBrite Poms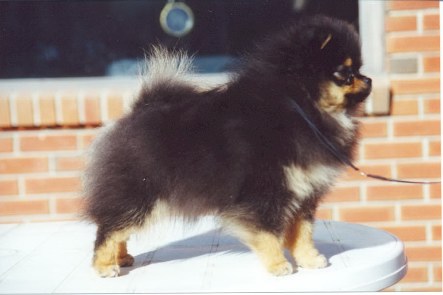 Spanky
CandleBrite Cinnakees SynDkit
Ch Cinnakees Rumor Has It X CandleBrite's Diogenoir Turbinis
Spanky Is Loved and Trained By Cathy, Garry & Amanda Cinnamon
Watch For Spanky out in the ring in 2001 on Cathy's lead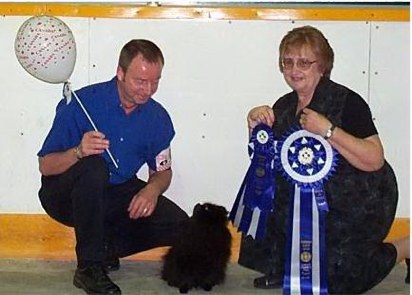 Bear
Ch CandleBrite's Charcoal Bear CD
AmCh Finch's The Legend Continues X CH Gin-Rich's Waters Graceful Walker
Bear is Loved Owned and Shown By Rob Byers.
Rob And Bear have entered the obedience ring.
Bear's First weekend out Completed his CD title as well as 4 High in trial's. Rob and Bear have had continued success with multi high in trials since.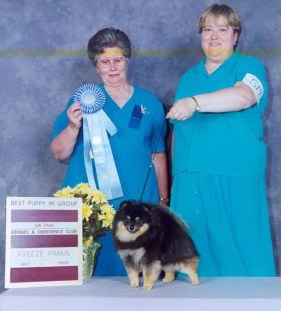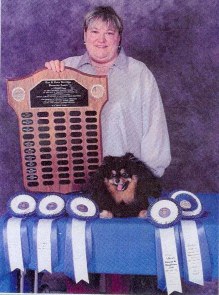 Dreamer
Ch CandleBrite's hope And Dreams CD
Ch Gin-Rich's Night Stalkings X Chriscendo Casual Wear
Dreamer is Loved, owned and shown By Sandy, Allan and Crystal Sasko
Sandy And Dreamer have Entered the obedience ring Completing Dreamer's CD Title her first weekend out, along with a High in Trial.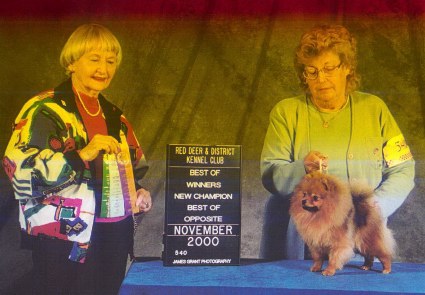 Paige
Ch CandleBrite's Christmas Rose
Ch Tim Sue's Rock N Roll N X Chriscendo Casual Wear
Paige is Loved, Owned and shown by Joan Rose
Watch for more Updates
Next